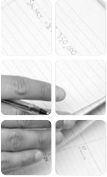 TechSoft, Inc. Planning (ERP) package implementation services concentrates on two of the key elements needed for successful implementation and productive use of ERP applications: package customization and package integration. Our specialists use proven implementation methodology and an extensive knowledge base to enable our clients success.

Our upgrade services include those tasks necessary to upgrade enterprise applications because of a new or upgrade release from the software vendor. TechSoft can reduce upgrade cost, risk, and duration, while increasing the value to you by performing upgrades in very cost effective and efficient manner.

Managing an ERP environment requires significant experience, skills and resources. TechSoft can relieve our clients of that burden by outsourcing their ERP operations and maintenance, so they can focus on the main thrust of their business.

We are one of the leading specialized consulting firms engaged in providing the solutions geared toward fastest implementation and rapid ROI on your technology investment on ERP software such as Oracle Applications, PeopleSoft, SAP, Siebel, Baan, Clarify, JD Edwards, and other.

TechSoft, Inc. expertise in financials, HR/Payroll, manufacturing, distribution and supply chain solutions for Discrete and Process Industries makes us one of the leading organizations with the depth and breadth of experience to solve your most complex business problems.