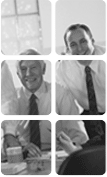 Most companies find it extremely difficult to cope with the ever-changing technology needs with only their internal staff. Often, IT departments are faced with seemingly impossible demands with these fast faced technology changes. More than ever, to day business need right people in the right job, right now. This is where Technology Consultants, Inc. can fill the gap for your various technologies needs.

TehcSoft, Inc. offers contract, contract to hire, and permanent staffing services for various industries and technologies. Our expertise from application development to maintenance, to the management as well as support of the entire IT environment, covers a broad range of IT services.

It is with our efficient Quality Control Methodological approach that we are able to serve our clients high demanding requirements with equally skilled and experienced IT professionals.

TechSoft Inc. provides in-house and outsourced training to its employees and ensures the professional development of the employees to match their skills and experience to the diverse requirements of our clients. We keep track of training provided to our employees and make sure that they are up to date with the latest technologies in their respective specialized fields.